As a Black-led organization, TCP stands in solidarity with the Black community during this time of deep racial trauma.
read more here
Given the spread of COVID-19 and local and statewide closures, we are temporarily closing our physical office.
We are offering therapy services by video and/or phone while our physical office is closed. As soon as it is safe to do so, we will resume face-to-face work in our office.
Read more about this closure here.
Wholeness. Transformation. Connection.
Therapy Center of Philadelphia (TCP) nurtures individual well-being and personal growth by providing high-quality, affordable psychotherapeutic services to women, transgender, and gender non-conforming communities.
We work from an intersectional framework that attends to aspects of social location and oppression as integral to the therapy relationship and work.
TCP strives to be racially equitable and trans-affirming in all of its services and operations through centering the following principles:
Individuals have the inner resources and the capacity to grow and thrive to their full potential.
Clients are active participants in shaping their own treatment.
With a commitment to social justice, we approach therapy with the understanding that relationships, social context and oppression affect one's sense of self and well-being.
We welcome adult women and transgender people of all races, classes, cultural backgrounds, and sexual orientations.
A supportive, collaborative, and stimulating environment for our therapists underlies our ability to provide high-quality therapy services to our clients.
We utilize a sliding scale fee structure to make our services affordable to more people.
TCP is committed to being accountable to the ways in which feminism has been, and still can be, divisive within communities of color, lesbian/queer communities, and within transgender communities. We work toward offering a mental health space that strives to attend to these experiences intentionally and directly.
Psychotherapy is not a cure-all; we encourage our clients to pursue other avenues to self-realization through the arts, athletics, body work, and other modes for healing.
Erika Evans-Weaver, PhD, LFMT
Board Member
Dr. Erika Evans-Weaver was Director of the Masters Program and Director of Field Experience at the Center for Human Sexuality Studies along with being Assistant Clinical Professor. She is currently the Director of the CHSS Sex Therapy Clinic
Dr. Evans-Weaver received her undergraduate degree from West Chester University in French and Spanish, her Masters in Marriage and Family Therapy from La Salle University and her PhD in Human Sexuality from Widener University.
Dr. Evans-Weaver maintains a boutique private practice in Flourtown, PA. Prior to her private practice she founded an organization called Healthiher, that was dedicated to providing health education to women of color. Dr. Evans-Weaver has also been employed as the Quality Assurance Director and Clinician at the Center for Families and Relationships. She worked as a Marriage and Family Therapist with organizations like Northern Homes for Children as well as a number of other agencies in the Tri-State area. She began teaching as an adjunct for Philadelphia University and La Salle University's Graduate Psychology Department in 2008 and joined the faculty full time at Widener University's Center for Human Sexuality Studies in 2012.
Dr. Evans-Weaver's research is focused on best practices for the training of clinical practitioners. Her work interests is related to ethics, intercultural competence in clinical settings, counseling implications for victims of trafficking and media influences on the identity development for women of color. Dedicated to providing assistance to victims of trafficking, she formed a network with other clinicians in PA who are invested in providing clinical assistance to victims in need.
Dr. Evans-Weaver has served on the State Board for the Pennsylvania Association of Marriage and Family Therapists (PAMFT) as a Regional Director since 2009.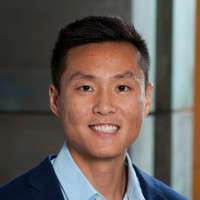 Eric Lu, MBA
Board Member
Eric Lu is an Engagement Manager with Oliver Wyman's Health & Life Sciences practice, where he helps various healthcare businesses design and implement strategies for improving quality and lowering cost of healthcare. Eric became involved with TCP in Fall 2016, when he led a Wharton Community Consultants project with TCP to assess its financial situation and recommend options going forward. Eric holds an MBA from the Wharton School at the University of Pennsylvania, and a B.A. from Harvard University.

Kaleb Aronson
Board Member
Kaleb works at Project HOME doing Psychiatric Rehabilitation, sells typewritten paper goods on Etsy, loves to read, enjoys exploring Philadelphia (and beyond) with their wife and hopes to publish a book someday.

Katherine Schwab, LSW
Psychotherapist
Kate is a licensed social worker who identifies as a white, queer, ciswoman. She aims to build creative and collaborative relationships with clients. Kate works to provide a feminist, social justice, and trauma-informed approach to the work. She received her Master of Social Work degree at the University of Pennsylvania's Graduate School of Social Policy and Practice.
Kate is interested in helping clients think about how past experiences and relationships may be affecting their lives today, and supporting clients to shift patterns that no longer serve them. Her clinical practice is informed by a range of modalities, primarily pulling from psychodynamic, feminist, relational, attachment, and trauma theories. She works to bring a somatic approach to her practice, meaning she is conscious of the mind/body connection and can help clients build internal awareness around that relationship, especially in relation to trauma. Many of us have complicated relationships to our bodies, or may feel disconnected from our bodies, and Kate is interested in exploring that relationship and working towards healing.
In addition to her work at The Therapy Center of Philadelphia, Kate also works for an intervention, treatment, training and education program working to stop harmful behavior and intimate partner violence.

Laurice Smith, Esq.
Board President
Laurice's amazing bio is coming soon!
Elaine Dutton, MSW
Board Member
Elaine's awesome bio goes here!
Xihlovo Mabunda, MS, NCC
Psychotherapist
Xihlovo Mabunda is a master's level psychotherapist whose practice is informed by her social location as a black, South African ciswoman. She relocated to the U.S. in 2014 for her studies and settled in Philadelphia in 2017. Her goal is to build relationships that foster growth and encourage self-exploration in one's identities. She received a degree in Clinical Mental Health Counseling at Villanova University after attaining her BS in Psychology and Sociology at Kutztown University of Pennsylvania. Her approach is integrative, pulling from psychodynamic, cognitive behavioral, feminist and relational theories. Areas of expertise include interpersonal relationships, life transitions, anxiety and LGBTQ communities.
Varney Glassman
MSW Intern
Varney is a clinical social work candidate at the University of Pennsylvania School of Social Policy and Practice. She identifies as a white, queer, ciswoman and uses she/her pronouns. Varney sees the therapeutic relationship as a space to begin healing and seeks to foster a collaborative, affirming and challenging environment. Varney's approach to therapy is client-centered, trauma-informed, and relational. She draws from psychodynamic, feminist, and attachment theories. Varney recognizes how systems of oppression affect our lives in conscious and unconscious ways and seeks to incorporate a social justice lens to all her work.
Varney is interested in working with clients to identify and process past experiences that may be affecting their lives in the present. She also strives to help clients recognize and reflect on how current relationships and patterns of behavior are playing out in their lives. She is particularly interested in identity formation, life transitions, relationship issues, and family systems. Varney believes that clients are the experts on their own experiences and seeks to support clients in forming their own narratives.
Here are some of the many services we offer...
Individual Psychotherapy is a unique relationship in which you and your therapist meet one on one...
When you are struggling in a relationship, often it can be helpful to talk with a therapist about where you are getting stuck...
Professional Trainings
Coming soon to TCP...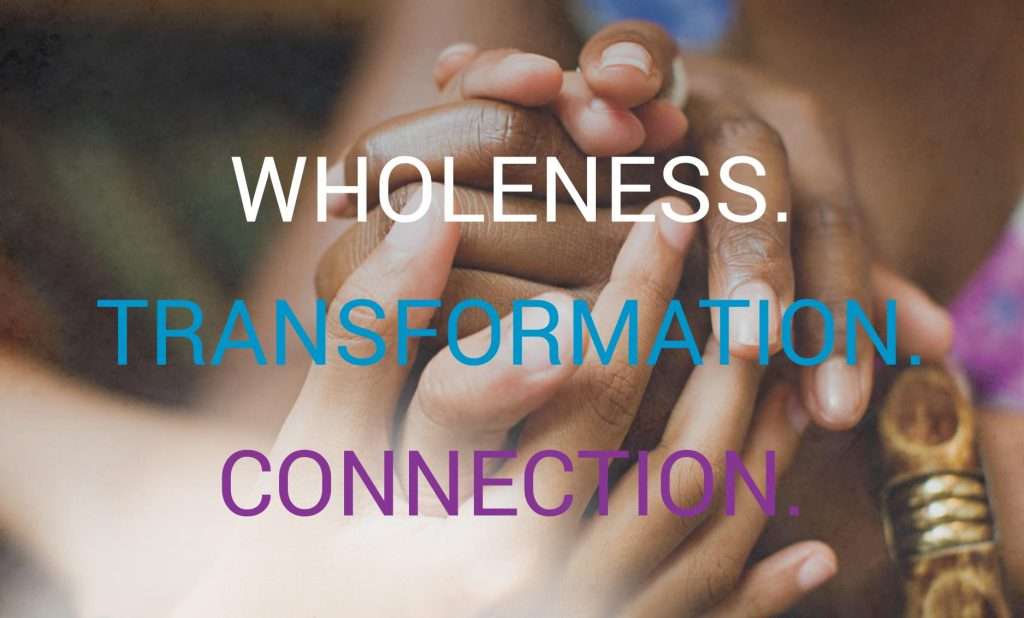 You may find that group therapy is a more effective way to feel positive changes in your life..
Therapy Center of Philadelphia offers a robust clinical internship program to students in their final year of Masters level training...
Multi-layered process that carefully considers the needs of each individual...
We are enraged and grief-stricken by the murders of Breonna Taylor, Nina Pop, Ahmaud Arbery, George Floyd, and Tony McDade. We unapologetically support justice for our Black community members, who are only the latest casualties in a lengthy line of Black folx and Black institutions that have been terrorized by white supremacist violence for hundreds…
Dear TCP Community, Given the spread of COVID-19, this is a time of heightened concern for our collective and individual health and wellbeing. The safety of our community is our highest priority, so TCP has decided to temporarily close our physical office. Our intention is follow recommended guidelines around social distancing to help reduce and…
Therapy Center of Philadelphia (TCP) is pleased to announce that we will be relocating to a new office space at 215 S. Broad St., on March 1, 2020. Our new home, which is less than a 5 minute walk from TCP's current space at 1315 Walnut St., is well-suited to the needs of the TCP…
Check back soon for
videos blogs resources news
from the TCP team!
"TCP has been an anchor in my life. When I first came here I was unemployed and wouldn't have been able to access counseling if not for their sliding scale. My therapist helped me overcome bad experiences that were haunting me. I now am in school, in a relationship, and trust the future. I never thought I would say that."
"Working at TCP I have been able to grow and find my voice as a therapist. It is so important to have community support in a field that can be isolating at times, and I have found this at TCP through excellent group supervision and programming for staff members. The feminist nature of the organization also makes TCP a workplace where I actually feel that my voice is heard, which is something quite unique."
"Participating in the Community Partners Program has allowed me to give back to the community and see clients that I otherwise wouldn't. I appreciate the opportunity Therapy Center of Philadelphia has given me to work with low-income women and trans people in need."