Wholeness. Transformation. Connection.
Therapy Center of Philadelphia (TCP) nurtures individual well-being and personal growth by providing high-quality, affordable psychotherapeutic services to women, transgender, and gender non-conforming communities.
We work from an intersectional framework that attends to aspects of social location and oppression as integral to the therapy relationship and work.
TCP strives to be racially equitable and trans-affirming in all of its services and operations through centering the following principles:
Individuals have the inner resources and the capacity to grow and thrive to their full potential.
Clients are active participants in shaping their own treatment.
With a commitment to social justice, we approach therapy with the understanding that relationships, social context and oppression affect one's sense of self and well-being.
We welcome adult women and transgender people of all races, classes, cultural backgrounds, and sexual orientations.
A supportive, collaborative, and stimulating environment for our therapists underlies our ability to provide high-quality therapy services to our clients.
We utilize a sliding scale fee structure to make our services affordable to more people.
TCP is committed to being accountable to the ways in which feminism has been, and still can be, divisive within communities of color, lesbian/queer communities, and within transgender communities. We work toward offering a mental health space that strives to attend to these experiences intentionally and directly.
Psychotherapy is not a cure-all; we encourage our clients to pursue other avenues to self-realization through the arts, athletics, body work, and other modes for healing.
Kathleen Ross, LCSW
Psychotherapist, Clinical Supervisor
Kathleen's amazing bio goes here!
Kaleb Aronson
Board Member
Kaleb works at Project HOME doing Psychiatric Rehabilitation, sells typewritten paper goods on Etsy, loves to read, enjoys exploring Philadelphia (and beyond) with their wife and hopes to publish a book someday.

Rebecca Alvarez, LCSW, MEd
Psychotherapist
Rebecca is a Clinical Social Worker whose practice is informed by her social location as a queer, mixed-race ciswoman. Her goal is to build relationships that foster growth and heal trauma and harm. She received a dual degree in Social Work and the education of Human Sexuality at Widener University after attaining her BA in Museum Education at the New School University.  Her approach draws from many modalities, and most heavily from Relational Therapy. Relational psychotherapy is a meaningful and active therapy model for working with individuals who suffer with emotional, psychological, and relational distress. It is built from the belief that as people, we make meaning from our connections with our inner self, other people, and our environment and are able to use the relationship built in therapy to investigate relationships with others and the self.  Other modalities that are drawn upon may include Feminist, Psychodynamic, Transpersonal, Narrative, Mindfulness-Based (MBCT), Internal Family Systems, and Emotionally Focused Therapy. Areas of expertise include working with gender, sexuality, and trauma after extensive work with gender non-conforming/transgender individuals, LGBTQ communities, those with HIV, non-traditional/kinky relationships, those engaged in sex work, and medical communities.
Guiding values for her work include:
Social Justice Every person has the same right to justice; the lack of this effects individual and community mental health
Multicultural Effective therapy integrates an expectation of and curiosity around a person's multiple cultural influences
Feminist Power and privilege is shared as much as possible; you are the expert of your experience
Personhood Love, belonging, and worthiness are a birthright, not something to earn
 Trauma-Informed People who have experienced trauma have a greater need for emotional and physical safety in therapy- this is done through a number of active techniques shared when appropriate
Kay Cohen, LCSW, MEd
Psychotherapist
My name is Kay and I am a white, trans, queer, licensed clinical social worker who is interested in the ways that authentic connection, collaboration, and accountability bring us closer to ourselves and each other and strengthen our communities. My approach to therapy is rooted in an ethic of social justice that emphasizes your right to claim and embody your purpose within a life that resonates with your definition of personal, social, and political empowerment. In our work together, my goal is to support you in moving through the world in whatever body, self, and community feel like home, in your ability to endure and resist the forces of power and oppression in society, and in your right to be safe. Whether it's your aim to manage anxiety and stress, build a healthier relationship with your body and self, engage in healing around traumatic experiences, or develop more rewarding relationships, I provide a non-judgmental space in which we'll work together to explore those things that feel hardest to manage alone.
I use a variety of therapeutic modalities, including relational, narrative, and feminist theories. In addition, I am trained in and excited about engaging EMDR and Somatic Experiencing as alternative ways to connect with, process, and heal from trauma using the inherent wisdom carried within our bodies.
Psalm McDaniels, MSS, LSW
Psychotherapist
Psalm's amazing bio goes here!
Marquita Bolden, LCSW
Executive Director
Marquita Bolden (she/her/hers) has extensive experience in clinical training and supervision, community engagement, and program development. She is a graduate of the University of Pennsylvania's School of Social Policy and Practice and, while in graduate school, Marquita trained in Cognitive Behavioral Therapy (CBT) at the Penn Medicine's Center for Cognitive Therapy. Post-graduation, Marquita honed her clinical skills at several agencies throughout Philadelphia before opening her private practice in 2013, where she offers mental health services to the Philadelphia community.
In 2017, Marquita joined the Continuing Education Committee of the Pennsylvania Society for Clinical Social Work (PSCSW). Also in 2017, Marquita completed Eye Movement Desensitization and Reprocessing (EMDR) Basic Training with the EMDR Institute. In 2018, Marquita completed the Advanced Training Program in Transgender Mental Health at Widener University, where she continued to develop her skills around provision of trans affirming care. As the Philadelphia Coffee & Conversations Programs Coordinator for PSCSW, Marquita organizes continuing education presentations for PSCSW members and other interested mental health professionals.
Marquita joined the Therapy Center of Philadelphia (TCP) as a Clinical Supervisor to agency staff in 2016. Marquita has held the agency's mission of providing affirming mental health care for transgender people, gender diverse people, and women. As a supervisor, Marquita consistently advocated for TCP's mission by centering the "Self of the Therapist" framework, intersectional feminism, and social justice informed care. She developed and advanced innovative agency policies in collaboration with the previous Executive Director, Alison Gerig, the TCP leadership team, and TCP staff. Additionally, as a result of Marquita's coordination with graduate school liaisons and relationship building with key staff at relevant universities and colleges, TCP's Internship program has become a highly valued, competitive training site in the Philadelphia region.
Lane DiFlavis, LCSW
Psychotherapist, Clinical Supervisor
Lane DiFlavis is a licensed clinical social worker who received his Master of Social Service from Bryn Mawr College Graduate School of Social Work and Social Research. As a white, queer, transmasculine, and feminist clinician, Lane believes that healing is a radical act of social justice and maintains a strong commitment to working with those who have experienced gender and sexuality-based oppression. He has a holistic, strength-based, and client-centered approach to treatment and works from a trauma informed perspective and harm reduction model. Lane utilizes an integrated psychodynamic framework influenced strongly by relational and feminist principles and is also trained in Dialectical Behavior Therapy (DBT) and Eye Movement Desensitization and Reprocessing (EMDR). Lane's clinical interests include gender and sexual diversity, trauma, attachment, and harm reduction. Lane believes in the strength of a mutually fostered therapeutic relationship and strives to co-create a safe and non-judgmental space with his clients that promotes curiosity, growth, and healing.
In addition to his work at The Therapy Center of Philadelphia, Lane maintains a local private practice and has experience working in college counseling and as a behavioral health consultant; providing integrated mental health services to folks living with HIV and those at highest risk of HIV acquisition. Lane has provided training and consultation both locally and nationally to a variety of audiences including medical providers, mental health professionals, social workers, foster care providers, sports coaches, boards of directors, and students on topics ranging from Tran*/ Non-binary and LGB competency to the neurological impact of trauma and the importance of trauma-informed care. Clinically, Lane has worked with adults, children, and groups with various intersecting marginalized identities, mental health challenges, and complex trauma histories.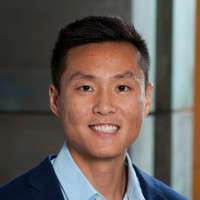 Eric Lu, MBA
Board Member
Eric Lu is an Engagement Manager with Oliver Wyman's Health & Life Sciences practice, where he helps various healthcare businesses design and implement strategies for improving quality and lowering cost of healthcare. Eric became involved with TCP in Fall 2016, when he led a Wharton Community Consultants project with TCP to assess its financial situation and recommend options going forward. Eric holds an MBA from the Wharton School at the University of Pennsylvania, and a B.A. from Harvard University.

Here are some of the many services we offer...
Individual Psychotherapy is a unique relationship in which you and your therapist meet one on one...
When you are struggling in a relationship, often it can be helpful to talk with a therapist about where you are getting stuck...
Professional Trainings
Coming soon to TCP...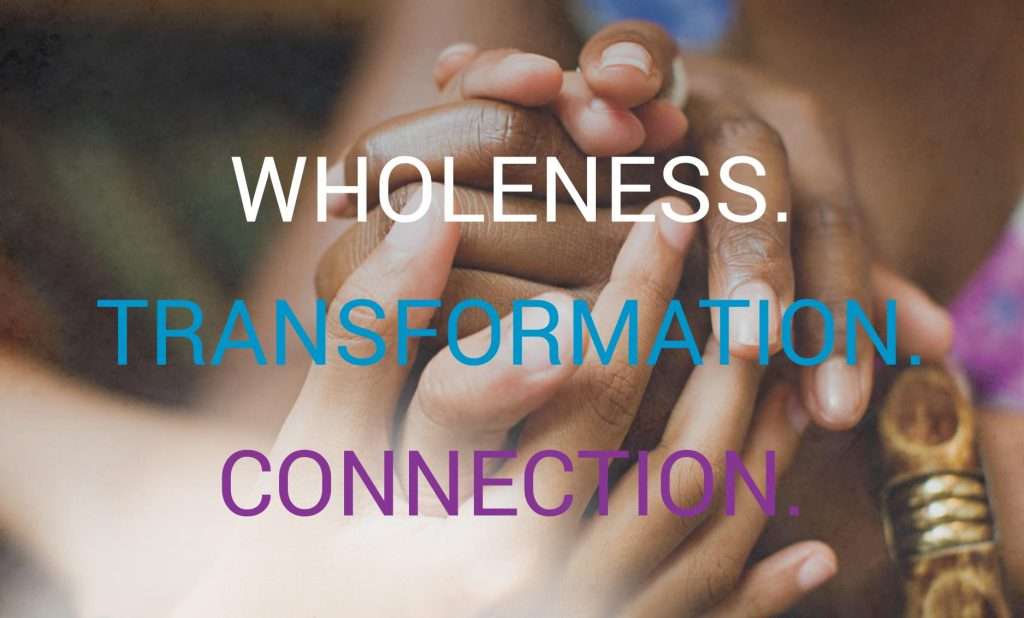 You may find that group therapy is a more effective way to feel positive changes in your life..
Therapy Center of Philadelphia offers a robust clinical internship program to students in their final year of Masters level training...
Multi-layered process that carefully considers the needs of each individual...
You may have noticed some radio silence from us here at TCP recently… We recognize and appreciate that you, our community, have been incredibly generous to us over the years. While your donations have always provided essential funding to quality services to the clients that TCP serves, we feel that it is equally important that we…
Check back soon for
videos blogs resources news
from the TCP team!
"TCP has been an anchor in my life. When I first came here I was unemployed and wouldn't have been able to access counseling if not for their sliding scale. My therapist helped me overcome bad experiences that were haunting me. I now am in school, in a relationship, and trust the future. I never thought I would say that."
"Working at TCP I have been able to grow and find my voice as a therapist. It is so important to have community support in a field that can be isolating at times, and I have found this at TCP through excellent group supervision and programming for staff members. The feminist nature of the organization also makes TCP a workplace where I actually feel that my voice is heard, which is something quite unique."
"Participating in the Community Partners Program has allowed me to give back to the community and see clients that I otherwise wouldn't. I appreciate the opportunity Therapy Center of Philadelphia has given me to work with low-income women and trans people in need."