Having Trouble Reaching Us?
​We are currently having some trouble with our phone system.
Unfortunately, we are unable to effectively troubleshoot as we are out of the office due to COVID-19.
If you are unable to reach us by phone, please use the following emails as a secondary means of reaching us:
 Folks seeking services with TCP
Existing TCP clients
Community Partners
As a Black-led organization, TCP stands in solidarity with the Black community during this time of deep racial trauma.
read more here
Given the spread of COVID-19 and local and statewide closures, we are temporarily closing our physical office.
We are offering therapy services by video and/or phone while our physical office is closed. As soon as it is safe to do so, we will resume face-to-face work in our office.
Read more about this closure here.
Wholeness. Transformation. Connection.
Therapy Center of Philadelphia (TCP) nurtures individual well-being and personal growth by providing high-quality, affordable psychotherapeutic services to women, transgender, and gender non-conforming communities.
We work from an intersectional framework that attends to aspects of social location and oppression as integral to the therapy relationship and work.
TCP strives to be racially equitable and trans-affirming in all of its services and operations through centering the following principles:
Individuals have the inner resources and the capacity to grow and thrive to their full potential.
Clients are active participants in shaping their own treatment.
With a commitment to social justice, we approach therapy with the understanding that relationships, social context and oppression affect one's sense of self and well-being.
We welcome adult women and transgender people of all races, classes, cultural backgrounds, and sexual orientations.
A supportive, collaborative, and stimulating environment for our therapists underlies our ability to provide high-quality therapy services to our clients.
We utilize a sliding scale fee structure to make our services affordable to more people.
TCP is committed to being accountable to the ways in which feminism has been, and still can be, divisive within communities of color, lesbian/queer communities, and within transgender communities. We work toward offering a mental health space that strives to attend to these experiences intentionally and directly.
Psychotherapy is not a cure-all; we encourage our clients to pursue other avenues to self-realization through the arts, athletics, body work, and other modes for healing.
Erin O'Brien, MA, LPC
Clinical Supervisor
Erin's amazing bio goes here!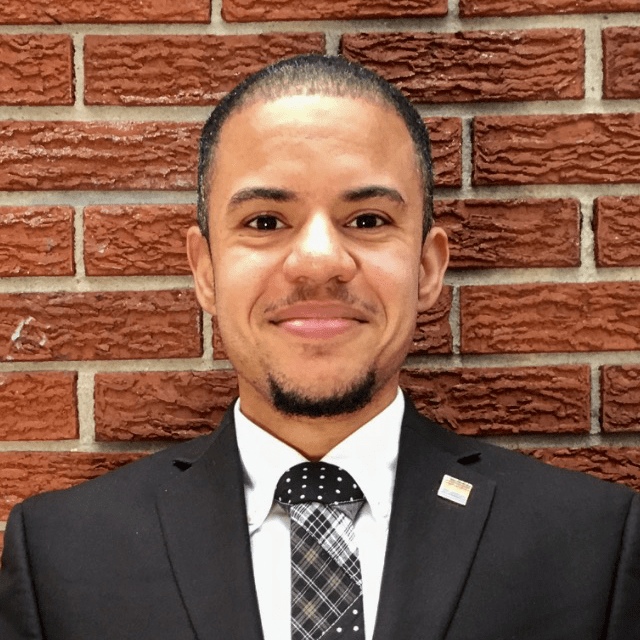 Jaymie Campbell, MD, MEd
Board Member
Jaymie Campbell has been working in HIV/AIDS services and sexuality education for 10 years. After obtaining a Bachelor of Arts in Feminist Studies from the University of California, Santa Cruz, he began his non-profit career working with marginalized populations in the Tenderloin District of San Francisco. He achieved a Master of Arts in Counseling Psychology, emphasis in Community Mental Health, from the California Institute of Integral Studies and focused his clinical internship on working with homeless queer and transgender youth of color. Jaymie is currently the Director of Training and Capacity Building at AccessMatters, a sexual and reproductive health organization. He has obtained a Master of Education in Human Sexuality Studies and is a doctoral candidate in Human Sexuality Studies.
Deidre Ashton, LCSW
Clinical Director
Deidre's amazing bio goes here!
Purvi Parikh-Shah, PhD, MSc
Clinical Supervisor
As a therapist, I bring to the therapeutic relationship my education, my professional experience and my lived experience of being an Indian, cis-gendered, heterosexual therapist who uses she/her/hers pronouns. My areas of work involve depression, anxiety, complex trauma, complicated grief, unresolved anger, shame, loneliness, relational conflict and/or intimacy issues. I work with individuals as well as with couples at TCP and in my private practice. I value building a therapeutic alliance that is safe, secure and transparent in which we explore where you are stuck and help you grow with intention.
My approach to therapy is collaborative and informed by feminist, relational, and trauma-aware principles. It is guided by understanding your interactions with the relational systems of which you are a part as well as your social location in it. In therapy we work with parts of you that feel oppressed and help you empower them, and utilize your strengths in working with parts of you that feel stronger. As a therapist, I hope to facilitate self and relational empowerment, compassion and authentic connection in a style that is active and direct. I draw from attachment-based therapy, emotion focused therapy, and brief psychodynamic therapy. I believe that our formative relational experiences inform our current relational dynamics. In exploring and processing emotional experiences, internalized messages, and unmet needs, fundamental positive changes can occur. These changes can allow us to reshape our narratives in ways that feel healthier and more effective.
Degree: PhD (Psychology), Master of Science (Marriage and Family Therapy)
License: Licensed Psychologist
Varney Glassman, LSW
Psychotherapist
Varney is a white, queer, ciswoman and uses she/her pronouns. Varney sees the therapeutic relationship as a space to begin healing and seeks to foster a collaborative, affirming and gently challenging environment. Varney's approach to therapy is client-centered, trauma-informed, and relational. She draws from psychodynamic, feminist, and attachment theories. Varney recognizes how systems of oppression affect our lives in conscious and unconscious ways and seeks to incorporate a social justice lens to all her work.
Varney is interested in working with clients to identify and process past experiences that may be affecting their lives in the present. She also strives to help clients recognize and reflect on how current relationships and patterns of behavior are playing out in their lives. She is particularly interested in identity formation, life transitions, relationship issues, and family systems. Varney believes that clients are the experts on their own experiences and seeks to support clients in forming their own narratives.
Samantha Rucker, MA, NCC, LPC Candidate
Psychotherapist
Degrees & Licenses
EMDR, Certification
Professional Clinical Counseling, MA
Marriage and Family Therapy, Certification
Psychology, BA
Education
La Salle University, MA
Rutgers University – Camden, BA
Theoretical Orientation
Womanistic, Intersectional, Relational approach through Social Justice lens. Additionally, utilizes
Traditional African Spiritual practices.
Areas of Expertise
Rebirthing of self, Trauma informed, Empowerment based, EMDR, nurturing inner child, Gender
identity/transitions, Sexuality, Racial identity development, Understanding and Conceptualizing
experiences to assist toward growth and self exploration
Treatment Modality
Individual (Adult/Children)
Family
Groups
Speaking/Workshops
Other Relevant Work Experience
Group Facilitator – Enough is Enough: A Discussion for Women of Color living in the Patriarchy at
Uncle Bobbies Coffee and Books in Germantown
Panelist – Clinical Connections: Exploring Rupture and Repair
Workshop Facilitator – Racial Identity Development for Kids at Jubilee School
Outpatient Counselor
School-Based Counselor
Katherine Schwab, LSW
Psychotherapist
Kate is a licensed social worker who identifies as a white, queer, ciswoman. She aims to build creative and collaborative relationships with clients. Kate works to provide a feminist, social justice, and trauma-informed approach to the work. She received her Master of Social Work degree at the University of Pennsylvania's Graduate School of Social Policy and Practice.
Kate is interested in helping clients think about how past experiences and relationships may be affecting their lives today, and supporting clients to shift patterns that no longer serve them. Her clinical practice is informed by a range of modalities, primarily pulling from psychodynamic, feminist, relational, attachment, and trauma theories. She works to bring a somatic approach to her practice, meaning she is conscious of the mind/body connection and can help clients build internal awareness around that relationship, especially in relation to trauma. Many of us have complicated relationships to our bodies, or may feel disconnected from our bodies, and Kate is interested in exploring that relationship and working towards healing.
In addition to her work at The Therapy Center of Philadelphia, Kate also works for an intervention, treatment, training and education program working to stop harmful behavior and intimate partner violence.

Ellie Taylor, LSW
Psychotherapist, Intern Field Instructor
​Ellie Taylor is a queer comic artist, arts educator, and licensed social worker who received their Master's degree in Social Work from Smith College School for Social Work.  Ellie's work has focused on harm reduction, creative expression and self-determination through psychodynamic therapy. She is attentive to the roles that individuals, institutions and systems play in our lives and healing.  Ellie is currently working at Inner Rhythms on Friday evenings through their position as Associate Therapist with Therapy Center of Philadelphia.  Ellie's pronouns are she and they.
Here are some of the many services we offer...
Individual Psychotherapy is a unique relationship in which you and your therapist meet one on one...
When you are struggling in a relationship, often it can be helpful to talk with a therapist about where you are getting stuck...
Professional Trainings
Coming soon to TCP...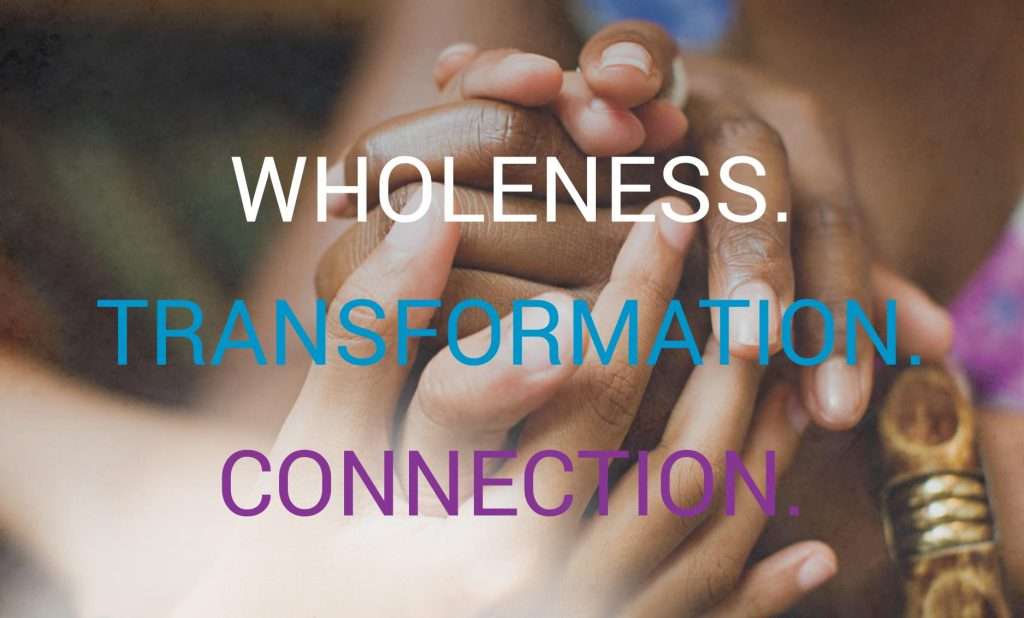 You may find that group therapy is a more effective way to feel positive changes in your life..
Therapy Center of Philadelphia offers a robust clinical internship program to students in their final year of Masters level training...
Multi-layered process that carefully considers the needs of each individual...
We are currently having some trouble with our phone system. Unfortunately, we are unable to effectively troubleshoot due to being out of the office due to COVID-19. If you are unable to reach us by phone, please use the following e-mails as a secondary means of reaching us: intake@therapycenterofphila.org Folks seeking services with TCP Existing…
We are enraged and grief-stricken by the murders of Breonna Taylor, Nina Pop, Ahmaud Arbery, George Floyd, and Tony McDade. We unapologetically support justice for our Black community members, who are only the latest casualties in a lengthy line of Black folx and Black institutions that have been terrorized by white supremacist violence for hundreds…
Dear TCP Community, Given the spread of COVID-19, this is a time of heightened concern for our collective and individual health and wellbeing. The safety of our community is our highest priority, so TCP has decided to temporarily close our physical office. Our intention is follow recommended guidelines around social distancing to help reduce and…
Check back soon for
videos blogs resources news
from the TCP team!
"TCP has been an anchor in my life. When I first came here I was unemployed and wouldn't have been able to access counseling if not for their sliding scale. My therapist helped me overcome bad experiences that were haunting me. I now am in school, in a relationship, and trust the future. I never thought I would say that."
"Working at TCP I have been able to grow and find my voice as a therapist. It is so important to have community support in a field that can be isolating at times, and I have found this at TCP through excellent group supervision and programming for staff members. The feminist nature of the organization also makes TCP a workplace where I actually feel that my voice is heard, which is something quite unique."
"Participating in the Community Partners Program has allowed me to give back to the community and see clients that I otherwise wouldn't. I appreciate the opportunity Therapy Center of Philadelphia has given me to work with low-income women and trans people in need."