Having Trouble Reaching Us?
​We are currently having some trouble with our phone system.
Unfortunately, we are unable to effectively troubleshoot as we are out of the office due to COVID-19.
If you are unable to reach us by phone, please use the following emails as a secondary means of reaching us:
 Folks seeking services with TCP
Existing TCP clients
Community Partners
As a Black-led organization, TCP stands in solidarity with the Black community during this time of deep racial trauma.
read more here
Given the spread of COVID-19 and local and statewide closures, we are temporarily closing our physical office.
We are offering therapy services by video and/or phone while our physical office is closed. As soon as it is safe to do so, we will resume face-to-face work in our office.
Read more about this closure here.
Wholeness. Transformation. Connection.
Therapy Center of Philadelphia (TCP) nurtures individual well-being and personal growth by providing high-quality, affordable psychotherapeutic services to women, transgender, and gender non-conforming communities.
We work from an intersectional framework that attends to aspects of social location and oppression as integral to the therapy relationship and work.
TCP strives to be racially equitable and trans-affirming in all of its services and operations through centering the following principles:
Individuals have the inner resources and the capacity to grow and thrive to their full potential.
Clients are active participants in shaping their own treatment.
With a commitment to social justice, we approach therapy with the understanding that relationships, social context and oppression affect one's sense of self and well-being.
We welcome adult women and transgender people of all races, classes, cultural backgrounds, and sexual orientations.
A supportive, collaborative, and stimulating environment for our therapists underlies our ability to provide high-quality therapy services to our clients.
We utilize a sliding scale fee structure to make our services affordable to more people.
TCP is committed to being accountable to the ways in which feminism has been, and still can be, divisive within communities of color, lesbian/queer communities, and within transgender communities. We work toward offering a mental health space that strives to attend to these experiences intentionally and directly.
Psychotherapy is not a cure-all; we encourage our clients to pursue other avenues to self-realization through the arts, athletics, body work, and other modes for healing.
Siam Job, MS, LPC Candidate
Psychotherapist
Siam is a black, queer, non-binary, AFAB immigrant. Acknowledging both class and socioeconomic privileges held, Siam navigates spaces with openness, humor, and empathy, seeking always to understand others with grace and an appreciation of their autonomy. People often operate within and can sometimes be constrained by their social locations. Siam works with clients wherever they might currently be, helping them to create safe spaces to feel free to live, love, and breathe.
Siam graduated from the Philadelphia College of Osteopathic Medicine with a Masters in Mental Health Counselling, and is trained in cognitive-behavioral approaches to psychotherapy (CBT). Siam incorporates these CBT approaches into a narrative therapy framework to help clients question unhelpful and inaccurate stories perpetuated across their lives. This approach supports clients in rewriting and rehearsing narratives that paint a more accurate, less hurtful picture of their existence. Guided by strengths-based and existential philosophies, Siam works alongside clients to build their self-love, self-efficacy, and distress tolerance as they create meaning of their life events.
Katherine Schwab, LSW
Psychotherapist
Kate is a licensed social worker who identifies as a white, queer, ciswoman. She aims to build creative and collaborative relationships with clients. Kate works to provide a feminist, social justice, and trauma-informed approach to the work. She received her Master of Social Work degree at the University of Pennsylvania's Graduate School of Social Policy and Practice.
Kate is interested in helping clients think about how past experiences and relationships may be affecting their lives today, and supporting clients to shift patterns that no longer serve them. Her clinical practice is informed by a range of modalities, primarily pulling from psychodynamic, feminist, relational, attachment, and trauma theories. She works to bring a somatic approach to her practice, meaning she is conscious of the mind/body connection and can help clients build internal awareness around that relationship, especially in relation to trauma. Many of us have complicated relationships to our bodies, or may feel disconnected from our bodies, and Kate is interested in exploring that relationship and working towards healing.
In addition to her work at The Therapy Center of Philadelphia, Kate also works for an intervention, treatment, training and education program working to stop harmful behavior and intimate partner violence.

Harim Jung, MSW
Psychotherapist
Harim is a Korean American non-binary, trans, bisexual and queer licensed social worker. They aim to co-construct a therapeutic space that fosters safety, acceptance, growth, and healing with clients. Harim's queer-affirming, trans-affirming, and anti-oppressive clinical practice is grounded in a client centered, trauma-informed approach that is informed by Postcolonial and Intersectional-Feminist theories.
Harim received their Master of Social Work from the University of Pennsylvania School of Social Policy &  practice after receiving their B.A. in Music and Psychology from Wesleyan University.
Drawing from relational-cultural, and mindfulness-based practices, they aim to empower clients in exploring narratives and experiences and tools in navigating systems of oppression, relationships, and trauma.
Xihlovo Mabunda, MS, NCC
Psychotherapist
Xihlovo Mabunda is a master's level psychotherapist whose practice is informed by her social location as a black, South African ciswoman. She relocated to the U.S. in 2014 for her studies and settled in Philadelphia in 2017. Her goal is to build relationships that foster growth and encourage self-exploration in one's identities. She received a degree in Clinical Mental Health Counseling at Villanova University after attaining her BS in Psychology and Sociology at Kutztown University of Pennsylvania. Her approach is integrative, pulling from psychodynamic, cognitive behavioral, feminist and relational theories. Areas of expertise include interpersonal relationships, life transitions, anxiety and LGBTQ communities.
Erin O'Brien, MA, LPC
Clinical Supervisor
Erin's amazing bio goes here!
Jennifer Dumin, Esq.
Board Member
Jennifer Dumin is a family law attorney with Berner Klaw & Watson LLP; she is admitted in Pennsylvania, as well as the U.S. Supreme Court. She has a Bachelor of Science degree in Human Development and Family Studies from Pennsylvania State University, a Master's in Social Work from the University of Pennsylvania, and a J.D. from Temple University Beasley School of Law. She represents clients in divorce, support, custody, and adoption matters.
Jennifer is a member of The Nicholas Cipriani American Inn of Court and the Pennsylvania Bar Association. She is also a member of the Philadelphia Bar Association, where she serves as Co-Chair of The Legal Rights of Contemporary Families Committee. She serves on the Board of the Therapy Center of Philadelphia as Secretary. Jennifer has received recognition as a Rising Star by Pennsylvania Super Lawyers since 2016 and as a Best Lawyer in America for family law by Best Lawyers since 2018.

Kay Cohen, LCSW, MEd
Psychotherapist, Clinical Supervisor
My name is Kay and I am a white, trans, queer, licensed clinical social worker who is interested in the ways that authentic connection, collaboration, and accountability bring us closer to ourselves and each other and strengthen our communities. My approach to therapy is rooted in an ethic of social justice that emphasizes your right to claim and embody your purpose within a life that resonates with your definition of personal, social, and political empowerment. In our work together, my goal is to support you in moving through the world in whatever body, self, and community feel like home, in your ability to endure and resist the forces of power and oppression in society, and in your right to be safe. Whether it's your aim to manage anxiety and stress, build a healthier relationship with your body and self, engage in healing around traumatic experiences, or develop more rewarding relationships, I provide a non-judgmental space in which we'll work together to explore those things that feel hardest to manage alone.
I use a variety of therapeutic modalities, including relational, narrative, and feminist theories. In addition, I am trained in and excited about engaging EMDR and Somatic Experiencing as alternative ways to connect with, process, and heal from trauma using the inherent wisdom carried within our bodies.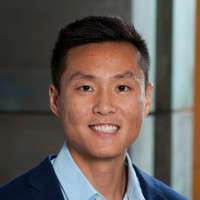 Eric Lu, MBA
Board Member
Eric Lu is an Engagement Manager with Oliver Wyman's Health & Life Sciences practice, where he helps various healthcare businesses design and implement strategies for improving quality and lowering cost of healthcare. Eric became involved with TCP in Fall 2016, when he led a Wharton Community Consultants project with TCP to assess its financial situation and recommend options going forward. Eric holds an MBA from the Wharton School at the University of Pennsylvania, and a B.A. from Harvard University.

Here are some of the many services we offer...
Individual Psychotherapy is a unique relationship in which you and your therapist meet one on one...
When you are struggling in a relationship, often it can be helpful to talk with a therapist about where you are getting stuck...
Professional Trainings
Coming soon to TCP...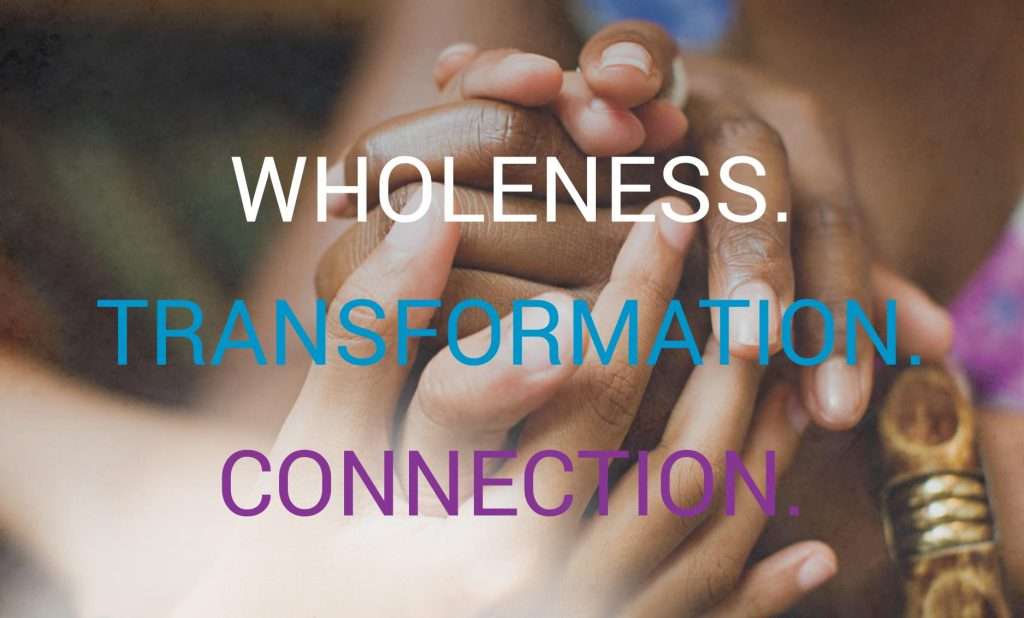 You may find that group therapy is a more effective way to feel positive changes in your life..
Therapy Center of Philadelphia offers a robust clinical internship program to students in their final year of Masters level training...
Multi-layered process that carefully considers the needs of each individual...
We are currently having some trouble with our phone system. Unfortunately, we are unable to effectively troubleshoot due to being out of the office due to COVID-19. If you are unable to reach us by phone, please use the following e-mails as a secondary means of reaching us: intake@therapycenterofphila.org Folks seeking services with TCP Existing…
We are enraged and grief-stricken by the murders of Breonna Taylor, Nina Pop, Ahmaud Arbery, George Floyd, and Tony McDade. We unapologetically support justice for our Black community members, who are only the latest casualties in a lengthy line of Black folx and Black institutions that have been terrorized by white supremacist violence for hundreds…
Dear TCP Community, Given the spread of COVID-19, this is a time of heightened concern for our collective and individual health and wellbeing. The safety of our community is our highest priority, so TCP has decided to temporarily close our physical office. Our intention is follow recommended guidelines around social distancing to help reduce and…
Check back soon for
videos blogs resources news
from the TCP team!
"TCP has been an anchor in my life. When I first came here I was unemployed and wouldn't have been able to access counseling if not for their sliding scale. My therapist helped me overcome bad experiences that were haunting me. I now am in school, in a relationship, and trust the future. I never thought I would say that."
"Working at TCP I have been able to grow and find my voice as a therapist. It is so important to have community support in a field that can be isolating at times, and I have found this at TCP through excellent group supervision and programming for staff members. The feminist nature of the organization also makes TCP a workplace where I actually feel that my voice is heard, which is something quite unique."
"Participating in the Community Partners Program has allowed me to give back to the community and see clients that I otherwise wouldn't. I appreciate the opportunity Therapy Center of Philadelphia has given me to work with low-income women and trans people in need."