If you are interested in becoming part of our team and are committed to our mission, please send your resume and a cover letter indicating your interest to ed@therapycenterofphila.org
Community Partners Program
What is a Community Partner?
TCP's Community Partners is a group of like-minded psychotherapists who support the TCP mission and client community by offering their time, pro-bono, to take on a low-income client when TCP is at capacity. The client's sliding scale fee is then donated back to TCP as a tax-deductible donation from the Community Partner.
This program has raised almost $12,000 to date in support of TCP's mission and services. We are deeply grateful and touched by these clinician's generosity and support of TCP's mission.
Why become a Community Partner?
In exchange for supporting our mission, TCP seeks to make sure that our Community Partners are a part of the TCP family.
By becoming a Community Partner, you will:
Join a unique and talented group of clinicians invested in helping marginalized folks – specifically – women, transgender and non-binary people heal and transform their lives.
Be prioritized as a referral source for other callers who may be a fit for your private practice at your fee
Fulfill your Code of Ethics expectation of providing therapy to someone in need.
Receive tax benefits for your pro-bono work
Receive discounts and/or may attend free of charge – on all of TCP's events, trainings and meeting space.
Grow your professional networks
Attend our annual Partner's reception and receive complimentary CEUs (if available)
Participation in a special Peer supervision group for partners
We are always looking for volunteers to support our programs and operations. We request that all volunteers:
Be over 18 years of age

Agree to abide by Therapy Center of Philadelphia's confidentiality agreement

Be willing to work during business hours on weekdays

Not be a current client of Therapy Center of Philadelphia
Below are some areas where we could use your help:
Office support –  Routine office tasks like filing, shredding, etc.

Project support – for therapy groups, workshops, and training

Event outreach – with women's events, gay pride, cultural events

Fundraising events – help publicize, organize, and manage

Host a fund raising house party in support of Therapy Center of Philadelphia
If you are interested in volunteering with TCP, please fill out the contact form on this page.
If you would like to send a donation by check, please make your check out to:
Therapy Center of Philadelphia
215 S. Broad Street, Suite 702
Philadelphia, PA 19107
If you would like to make a donation by credit card, click the DONATE button below: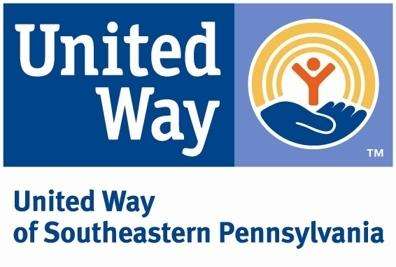 Therapy Center of Philadelphia is a United Way of Southeastern Pennsylvania agency.
If you contribute to the United Way at work, you may earmark your support for TCP by specifying Agency: Therapy Center of Philadelphia – Donor Code #1201