You may have noticed some radio silence from us here at TCP recently…
We recognize and appreciate that you, our community, have been incredibly generous to us over the years. While your donations have always provided essential funding to quality services to the clients that TCP serves, we feel that it is equally important that we give back to YOU in ways that are meaningful. 
We have been working to develop ways to keep you informed of our work, and to begin giving back to a community who has given so much to us…
The staff at TCP has been busy over the past few months! Here's what we've been up to…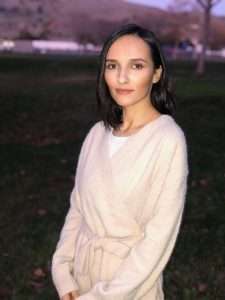 New Therapist - Forogh Rahim
Forogh is an Afghan refugee and a queer identified Muslim woman who immigrated to the U.S. with her family as an adolescent and lived in California before relocating to Philadelphia for her studies. Forogh is currently a 3rd year doctoral candidate in Drexel University's Couple and Family Therapy program. She joined TCP in February of 2019 to complete a clinical internship.
Forogh is really excited to be a part of the TCP team and looks forward to continue to learn and grow!
Psychodrama is an experiential form of therapy that allows for healing through guided re-experiencing, expression, and role rehearsal.
PLAY, at TCP, is a weekly group for queer, trans, nonbinary and gender nonconforming folks facilitated by Ellie Taylor, MSW, LSW.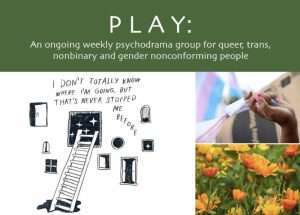 We're excited to continuing growing and expanding our services! Here's what you can expect in the coming months and beyond…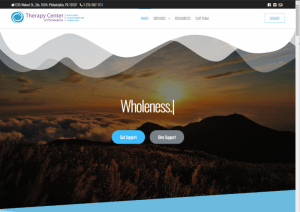 We are in the process of redesigning our website to make it more modern, accessible, and mobile-friendly.
You can expect to see the new TCP website live this spring at therapycenterofphila.org!
Electronic Health Records
We are also in the process of moving over to electronic record keeping!
This will allow us to better preserve confidentiality for our clients, and to optimize the workflow in our office so that we can serve more folks.
A note from the Executive Director...
We are so excited about the ways in which we will continue deepen relationship with you, our community!
For clinicians, therapists, and healers who would like to become an extended member of our team from the comfort of your private practice, I'd invite you to join our Community Partner's Program!
Community Partners is a group of like-minded therapists who take on a client referred by TCP and then donate the client's sliding scale fee back to TCP. In return, you are invited to TCP trainings, our annual reception, and upcoming peer supervision groups!